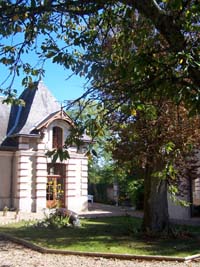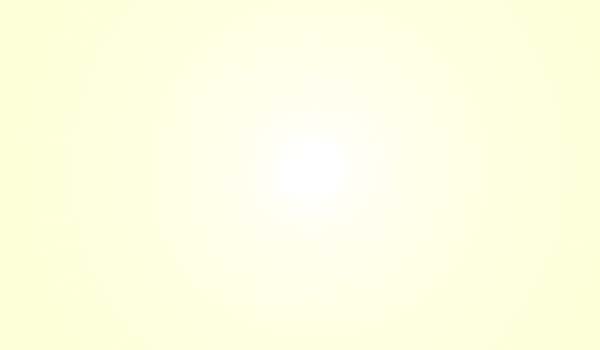 Huisseau sur Cosson is ideally situated for you to tour
the Loir et Cher and its numerous places of interests.
It features a number of assets :
    - Central location : a quiet countryside village only 10 minutes' drive from the town of
      Blois, in the heart of the Loire Valley and the chateaux region, close to the Sologne 
      (beautiful land of woods, heath and lakes, perfect for wildlife watching).
   - shopping facilities :
         - baker's, pub, grocer's, caterer, restaurant, wine grower
         - chemist, doctors, dentist
         - post office, garage...
         + supermarket and shopping centre only 5 miles away.
   - leisure facilities :
         - locally : fishing in the Cosson (the village stream), tennis. From
           the doorstep, many country and woodland footpaths ideal for
           walkers, joggers, and even horseback riders to discover the
           village's vineyard and architectural heritage.
         - in the area : 11 bike tracks "les châteaux à vélo" (including 2
           from the doorstep), horse riding centre (4 miles), water 
           sports (6 miles), swimming-pool (6 miles), golf (9 miles).
You will find an extensive library of local interest books and home-made circuit brochures. And we will be most
happy you prepare your exploration of our beautiful Val de Loire region which has so much to offer our visitors.
It  appeals to nature lovers, culture seekers, sports enthusiasts or gourmet food amateurs...
Nature
- 2 miles away : walks in Boulogne woods, discover Saumery and Montperché lakes. 
- 3 miles away : Chambord National wildlife reserve, home to many deer and wild boars, roaming freely in 12 500 acres.
  They can be watched from observation posts free access at any time. A particularly impressive show is the stag's bell
   taking place in autumn...
- 6 miles away : walks and wildlife watching along the Loire, a river inscribed by UNESCO on the World
  Heritage List in 2000, the House of the Loire in Saint-dyé-sur-Loire.
- 12 miles away : the gardens of the Orchaise priory.
- 18 miles away : Chaumont sur Loire : discover the Loire on a traditional boat. The international Garden Festival in
  Chaumont sur Loire.
- 25 miles away : the Sologne, a true paradise for nature and animal lovers. A natural untouched  region with forests,
fields of heather, lakes. The House of Lakes in Saint Viâtre is a place worth a visit to understand the incredibly rich
ecosystem characteristic of this scenic region.
Culture
- 3 miles away from Chambord, an absolute must when visiting the chateaux of the
  Loire Valley.
- 6 miles away from the artistic and historical town of Blois, by the river Loire.
- 9 miles away from Cheverny, the most magnificiently furnished of all the chateaux
   of the Loire.
- 19 miles from Chaumont sur Loire and its castle of feudal inspiration, with superb
   views over the river Loire.
      from picturesque traditional Sologne village.
      from Beaugency, a lovely medieval town rated as one of the most beautiful
      towns in France.
- 25 miles from Vendôme, a romantic artistic and historical with the charms of a
  "little Venice"..
- 30 miles from Amboise and the Château du Clos Lucé, Leonardo Da Vinci's last
   home, where you can see models of his inventions.
- 37 miles from the Château de Chenonceau, a jewel of architecture across the 
  Cher,  in an unforgettable of marvellous gardens.
In the area, you will also find numerous small chateaux, less known but all the more charming such as Villesavin (5 miles),
Beauregard (8 miles), Fougères-sur-Bièvre, Talcy (15 miles), the château du Moulin in Lassay-sur-Croisne (21 miles)...
For Children and teenagers
There is more to Loir et Cher than just castles !
Just check out the variety of fun and exciting things on offer for unforgettable holidays !
Visit Max Vauché's chocolate factory in Bracieux
Playground in La Chaussée Saint Victor
Horse riding in Montlivault
The House of Magic in Blois (museum of magic shows and
interactive exhibits)
Water sports in Saint Dyé (canoe-kayak down the Loire...)
Karting in Mer (one of the longest tracks in the world)
Fantasy Forest in Mosnes : circuit in the trees, paintball,
jet-ski, canoe-kayak, circuits with all-train bikes, 4x4...
Beauval zoo-park in Saint-Aignan-sur-Cher : a 30 acre
haven for animals among flowers
The "domaine du Ciran" in Sologne, to discover the region's ecosystems + a deer enclosure
The "Mini-Castles park" near Amboise : small scale models of the Loire Castles
The Val de Loire Aquarium and its tunnel aquariums

- A 15 km
- A 35 km
- A 45 km
- A 50 km
A lot of castles are child-friendly and visiting them is quite fun (for example : Villesavin and the ghost quest, Cheverny
and its Tintin exhibition, Fougères-sur-Bièvre nicknamed "the children' castle", La Ferté Saint Aubin and its magic island...)
For gourmet food amateurs

You will find in the gite a selection of tried and trusted adresses of producers and restaurants for you
to taste the typical produce Loir et Cher is renowned for.

- wine : AOC Cherverny, Cour Cherverny, Touraine, Coteaux du Vendômois
- fish : from the Loire and Sologne lakes
- venison (from October to February)
- mushrooms : chanterelle, cepe...
- goat cheese : AOC Selles sur Cher
- fruit and vegetables : asparagus, yam, strawberries, apples pears...
- artisanal biscuits and chocolate (Le palet Solognot, Max Vauché)